Áine Gallagher is proud to be Ireland's only guerilla Irish language teacher. Having absolutely no qualifications or credentials, she has spent the last years on the road, popping up wherever she can to share her love of the language. Now, she is very excited to bring her experience to the Smock Alley stage on March 18th and 19th.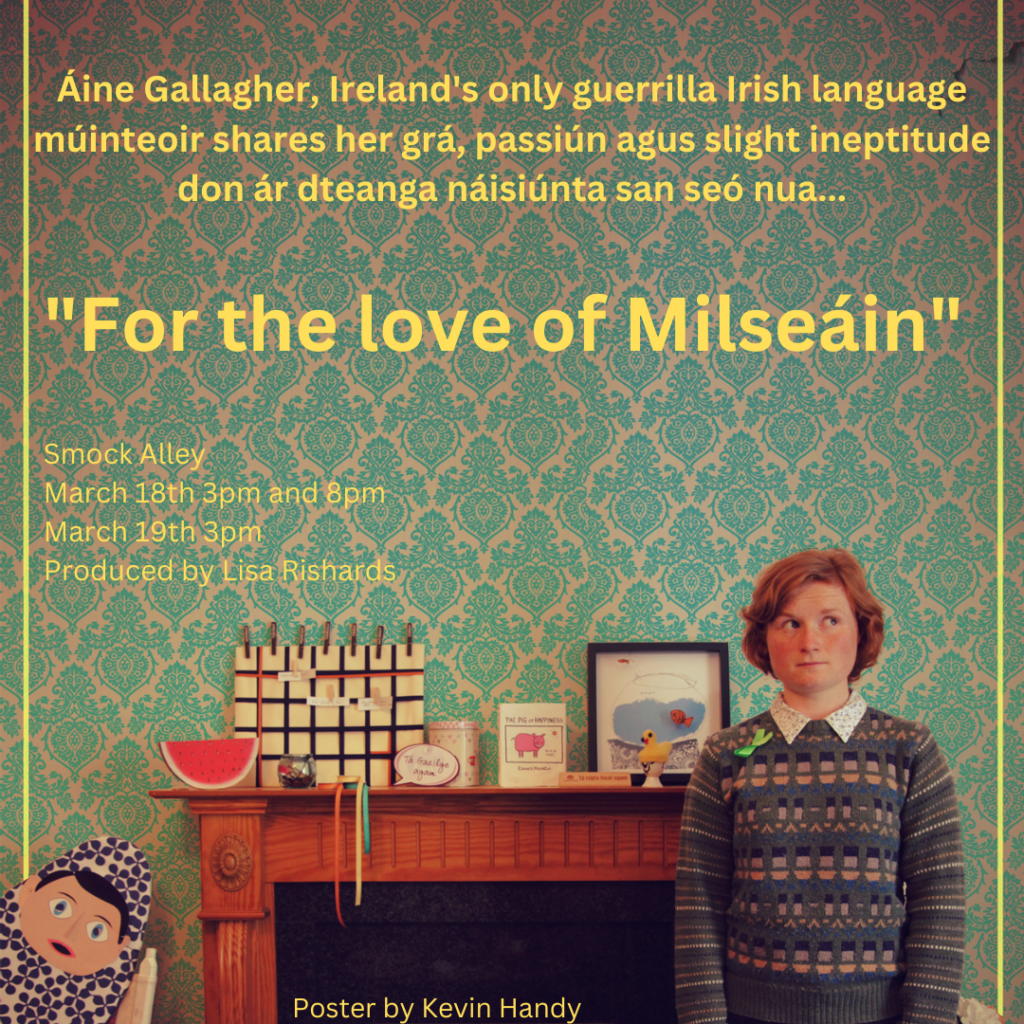 Typically, Áine's lessons focus on stories about her own mistakes, why speaking Irish and making mug cakes are exactly the same thing and why it is essential to understand Irish culture, for example our sophisticated dating system, in order for the language to make sense.
In this show, Áine finds a wholly unique way to promote Irish through fun and humour. There is no doubt that this "lesson" will surprise you as you understand much more than you expect, given Áine's simple approach. With her deadpan, offbeat and wholly unique style, there is no doubt Áine will ignite your passion for Irish, even if you've never even heard the language before.
Tickets available here